Skip to end of metadata
Go to start of metadata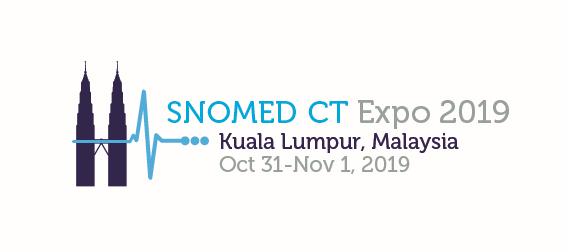 SNOMED International looks to the Community of Practice to drive its concurrent program at each SNOMED CT Expo. 2019's concurrent program streams are as follows:

Demonstrating Implementation Excellence
The focus of presentations in this stream will be on exploring practical, first-hand experience in using SNOMED CT. Implementers from healthcare organizations, government agencies and industry will share their lessons learned and benefit realization achievements.
Enhancing Clinical Practice
The presenters will share their experience in SNOMED CT application in the clinical settings and clinical research; aimed at enhancing the patient experience, clinical outcomes, reducing costs or improving efficiency of the clinical practices. This may include such areas as precision medicine, data analytics, decision support etc.  
Terminology Leading Practice
These presentations will cover experience and ideas on innovative enhancements of SNOMED CT, as well as those in conjunction with other international standards, i.e. content development, mappings, description logic etc.
Electronic Poster Presentations
201927 SNOMED CT in India: Drug repository Susil Kumar Meher, All India Institute of Medical Sciences (IN)
201928 SNOMED CT in India: Refset creation Susil Kumar Meher, All India Institute of Medical Sciences (IN)
201919 Machine-readable medications instructions (UK) Emma Melhuish, NHS Digital (UK)
201911 Generating SNOMED CT-encoded test data vignettes using Wikipedia (UK) Edward Cheetham, NHS Digital (UK)
201935 Taking advantage of ontologies to carry out searches of scientific bibliography in reliable information sources
Nicolas Passadore, CEMICO (AR)
201914 Implementation of SNOMED CT for knowledge representation of biomedical literature: A case study for cancer behavioral risk factors knowledge base
Jiang Bian, University of Florida (US)
201943 Units of measure for laboratory test result reporting in the UK (UCUM, FHIR and SNOMED), Jay Kola, NHS Digital (UK)
201942  The value of SNOMED CT description for the mapping of Chinese rare diseases ontology
Zhi Wang, Digital China Health Technologies (CN)
201933 SNOMED to ICD-10 mapping for implementation in disease registries Sukanya Rangamani ICMR-National Centre for Disease Informatics and Research, Bengaluru, India (IN)