search
attachments
weblink
advanced
tooltip
Overview
Content Tools
Apps
November 30, 2021
SNOMED International and New Zealand-based The Sovereignty Network are pleased to share news of an alliance that has started to address child and maternity health in Africa through Sovereignty's "Ejo Health" SNOMED CT encoded application.
 
In Rwanda, where the initiative was piloted, "Ejo Health" means "Tomorrow's Health." Chronicling the initiative in a recently created feature video, Community Healthcare Workers transformed cumbersome paper records into easily accessible, transferable and measurable healthcare data on iPads or Android tablets for the benefit of their patients. Encoded patient data also has the potential to be made available to the breadth of the care network that the patient engages with.
 
Configured with Community Health Workers, staff and senior district administrators, Initial use of the Ejo Health app shows it to be "Quicker, Safer, Easier and Relevant..."
Read the full announcement and contact info@snomed.org with inquiries.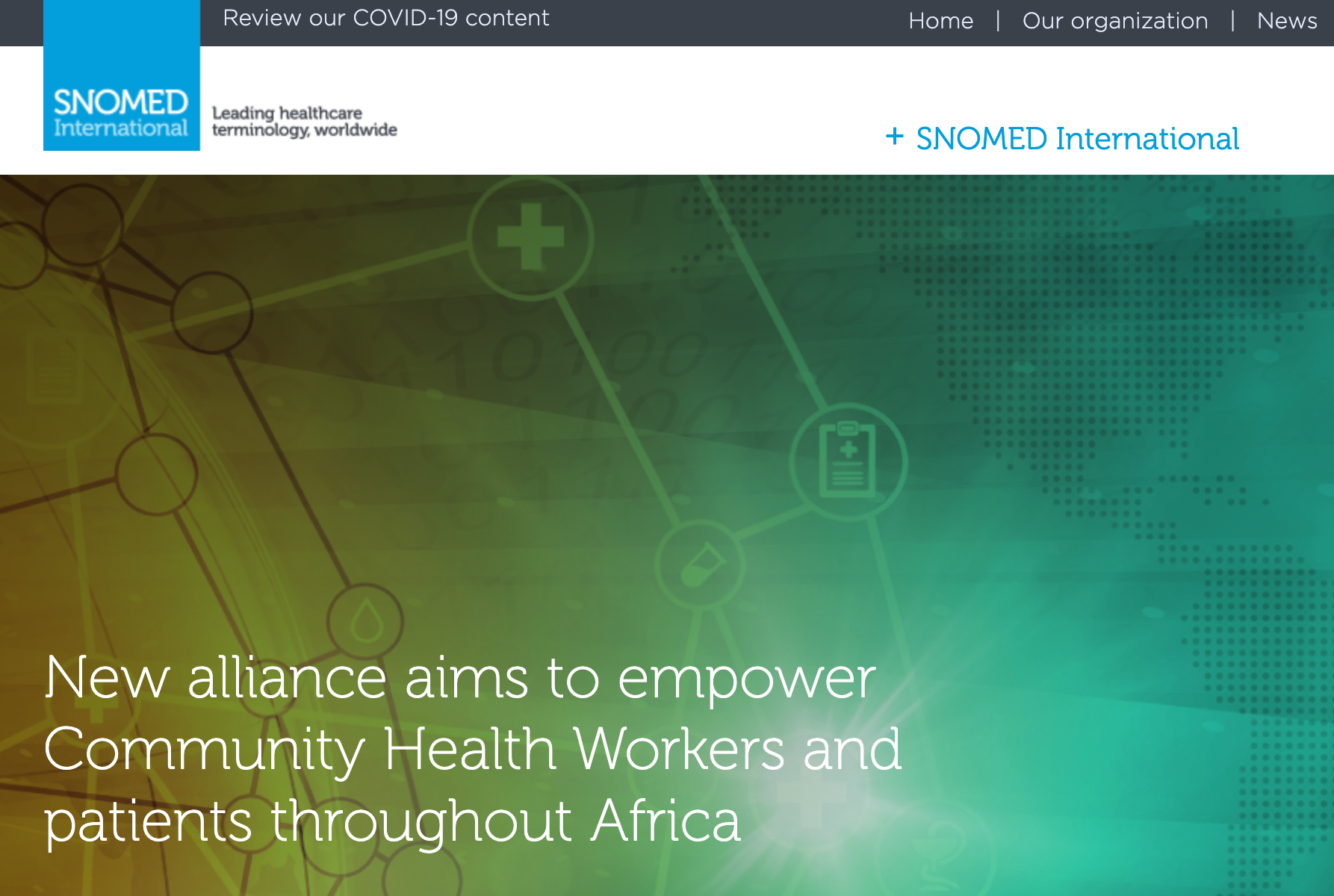 WATCH: Learn about Ejo Health and SNOMED CT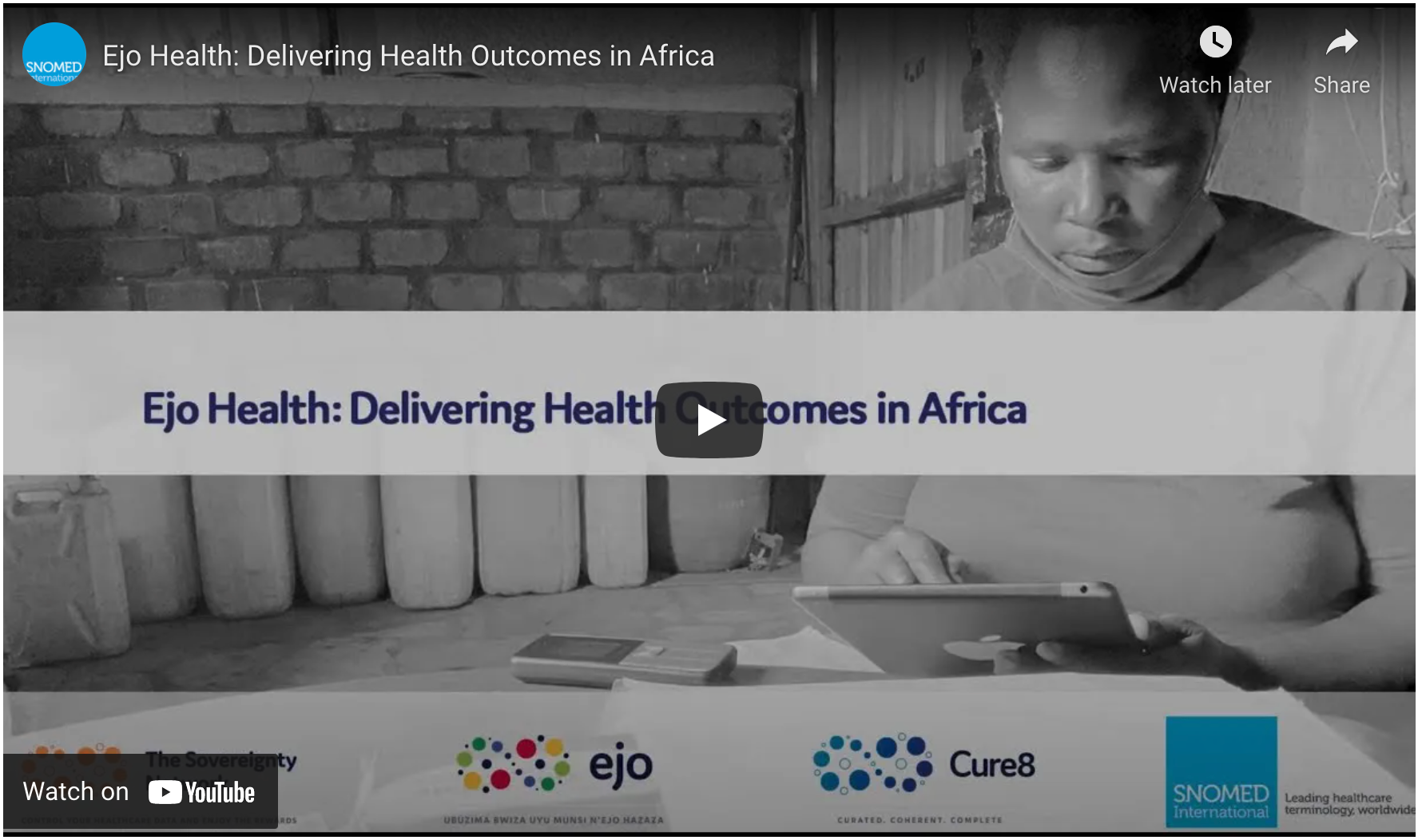 November 25, 2021
In 2022, SNOMED International will extend the core of SNOMED CT's structured clinical terminology to deliver an open, standalone sub-ontology to support the scope of content within the International Patient Summary (IPS) to enhance the existing cross border movement of information, and ultimately health system interoperability.
Unlike SNOMED International's Global Patient Set, a flat list of SNOMED CT codes and terms, an IPS sub-ontology will provide implementers with a product that can be used in healthcare solutions using the power of SNOMED CT through its query language and hierarchies for the specified scope. Use of the IPS sub-ontology will allow for more effective use of clinical data analytics and decision support, and for Artificial Intelligence applications...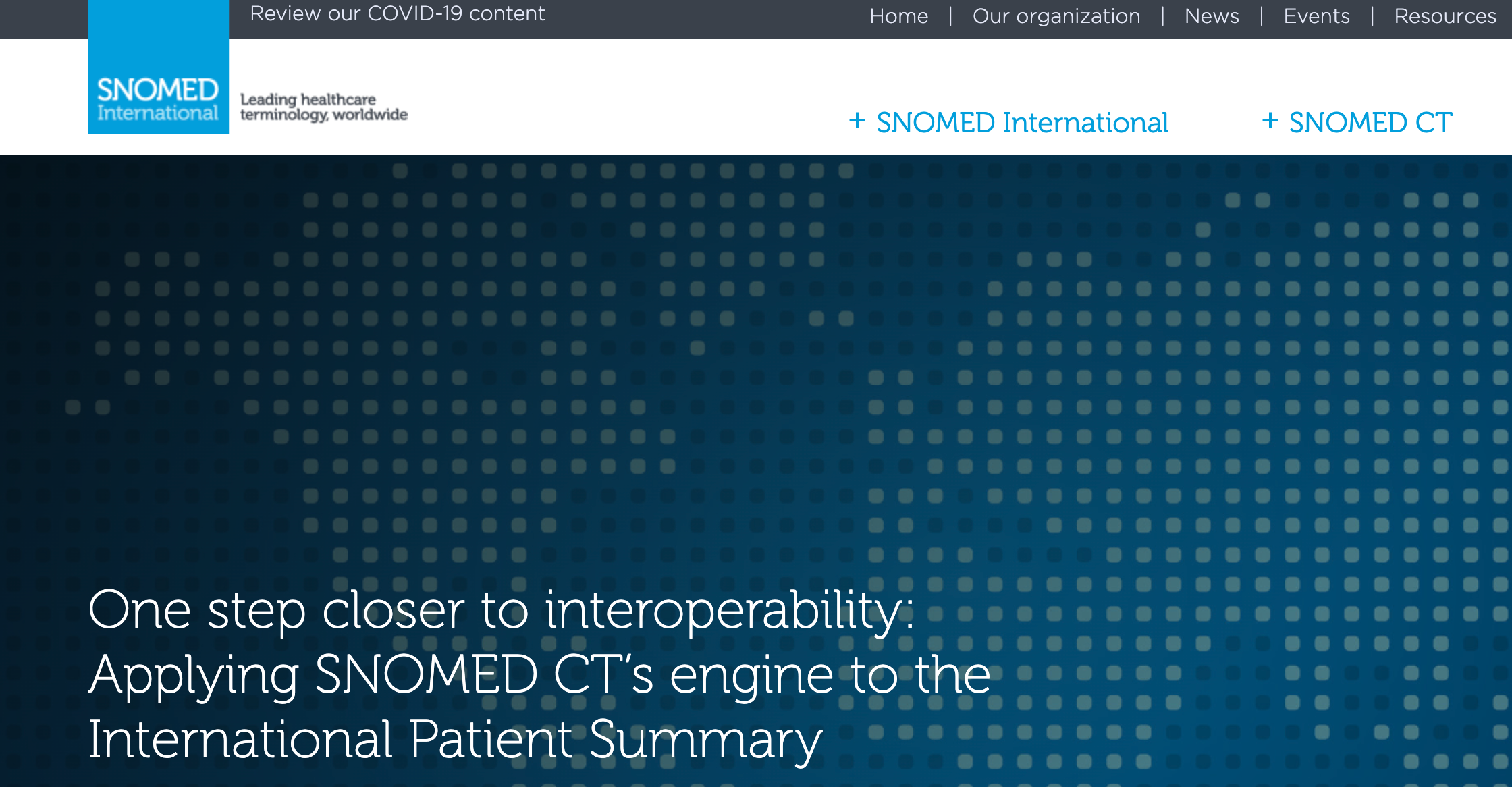 Resources:
Visit SNOMED International's IPS Sub-Ontology information page or subscribe to the organization's news service to learn more as this initiative progresses. For additional information, contact info@snomed.org.
On behalf of CEO, Don Sweete, and the SNOMED International organization, we extend our thanks to all who participated in the 2021 October Business Meetings that took place over the past few weeks. 
Linked here are presentations and documents presented at the Business Meetings for your information and reference. 
Resources provided here include: 
The organization is now preparing for the April 2022 Business Meetings scheduled to take place in London, April 2-7, 2022. Meeting Chairs will be contacted before the close of 2021 regarding their schedule requests and registration will open in January 2022.  
Please contact events@snomed.org for any additional information. 
In February 2020, the Institut national de la santé et de la recherche médicale (Inserm) and SNOMED International renewed their relationship governing the rare disease content included in SNOMED CT. With an objective to improve the visibility of rare diseases in terminologies and promote interoperability among different codification and terminology systems, both organizations are pleased to announce the production release of the SNOMED CT (RF2) to Orphanet (human readable) map.
The SNOMED CT to Orphanet Map Release is the product of a joint project carried out under the renewed 2020 Inserm and SNOMED International collaboration agreement. Based on an agreed priority set, new concepts for rare diseases as defined in Orphanet (clinically defined entities occurring in less than 1 in 2,000 inhabitants) have been added to SNOMED CT, and a map created from SNOMED CT to Orphanet.
Read the full release and contact info@snomed.org with any inquiries.