search
attachments
weblink
advanced
tooltip
Overview
Content Tools
Apps
Released November 23, 2020
SNOMED International has released a series of videos that demonstrate the value that a healthcare system is deriving from implementing and using SNOMED CT.
The first chapter of the SNOMED CT Value Series, which focuses on New Zealand's Canterbury District Health Board (CDHB), highlights the advances the organization has made in realizing its vision of a connected, integrated system that supports the country's Healthy Ageing strategy and enables it to better serve its population. 
There is more energy than ever in rolling out SNOMED CT as a key clinical information standard for an equitable New Zealand health and disability system, one that is data-driven and digitally enabled. 
SNOMED CT: A piece of the digital health ecosystem as CDHB realizes multiple benefits
30 percent lower emergency department use than the national average
30 percent lower acute medical admission rate than the national average
Held 2019 bed use to same numbers as in 2007 while serving a population that had grown by 80,000
Identified vertebral fracture patients who had not received care or whose cases had been misclassified
Saved a year of clinician time by automating previously manual processes
Interoperable across best-of-breed systems
Ability to link clinical tools via a SNOMED code
Ability to search for pathways and hierarchies and improved user search experience
Read the full release and learn more about the Value Series.  Contact comms@snomed.org with any inquiries. 
November 4, 2020
For over a year, SNOMED International has proposed to the Community of Practice an enhancement to SNOMED CT by adding the capability to express Concrete Domain values.  This enhancement will initially target improvements in the Pharmaceutical / biologic product hierarchy.  This feature will be used to better express strengths and concentrations of clinical drugs as well as ingredient counts, specifically supplying clinical drug strengths as true numbers, rather than using the existing work-around of concepts which represent those numbers.

Following on from past communications, SNOMED International is providing more technical details of the planned transition.  Please see here for details of the current proposed technical changes. Throughout this transition, note that the technical proposal is still in the consultation stage, and changes may still be made before the final solution is implemented.
 
The transition to concrete domains has been discussed and agreed upon with numerous stakeholders from the community, and as such is targeted to be implemented over the course of the next two International Release cycles. 
 
In Q1, 2021, A technical preview will be published in line with the January 2021 International Edition, with drug concept strengths and counts expressed as concrete values in the new Relationships file, and currently planned to be a full RF2 International Edition package.
 
Targeted for Q3 2021, the July 2021 International Edition will be the first release after the transition to Concrete Domains, which will impact inferred relationship file changes and stated axiom file changes to the RF2 package as well as making additional features available in the International Edition. A detailed account of these changes can be reviewed on SNOMED International's January 2021 Early Visibility Release Notice page by following the link and searching "concrete domains."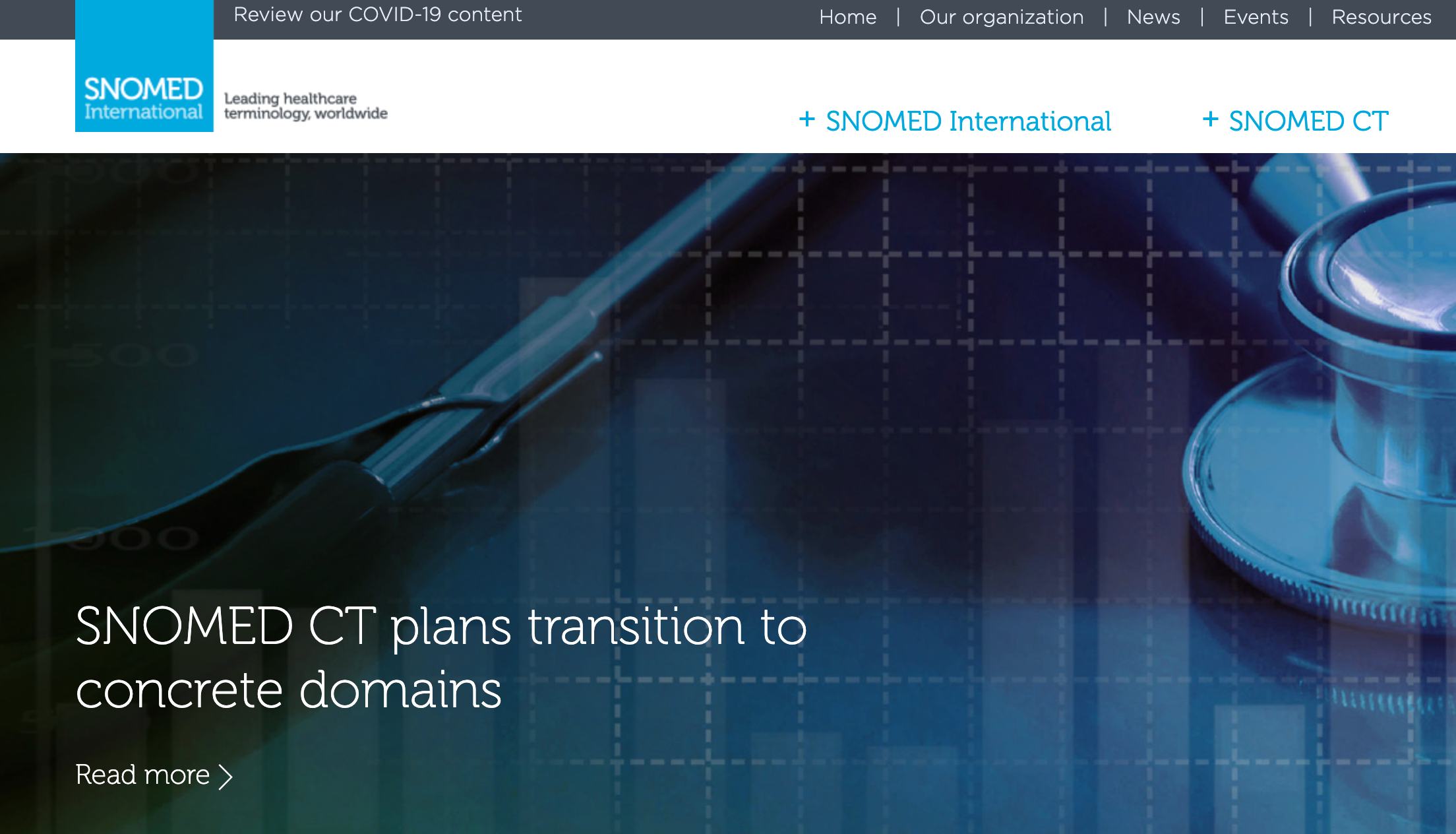 If you foresee any critical issues with the transition plans, or have any questions regarding any of these upcoming changes, please contact us immediately at support@snomed.org with "Concrete Domains transition question" in the subject line.