This issue usually results from an incorrect service name reference. This arises when the MySQL Workbench contains   a reference to an older service name (e.g. mysql), whereas MySQL Server 8.0.x uses the service name MySQL80.
Check the Name of the Required Service
Open the Services Desktop app from the Windows menu.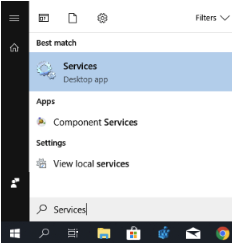 Then search the list of services to identify the name of the MySQL service.

Correct the Reference in MySQL Workbench
Open MySQL Workbench.
In the Server menu select Management Access Settings.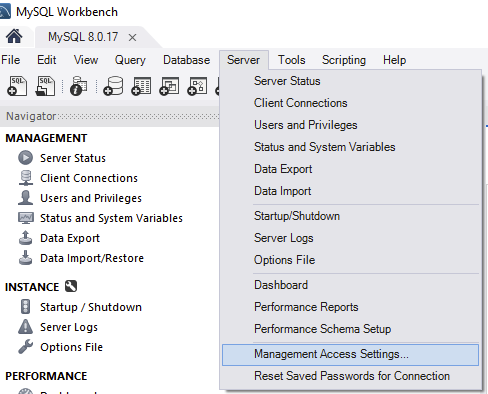 In the Manage Server Connections dialog update the Window Service Name to match the service name identified earlier.

---
Feedback
Overview
Content Tools
Apps