Skip to end of metadata
Go to start of metadata
Welcome!
This is the project wiki for the IHTSDO Authoring Services development team.
IHTSDO Authoring Services is a technology refresh project to implement web-based browsing of up to date (daily) SNOMED CT content via internet services on a new core platform.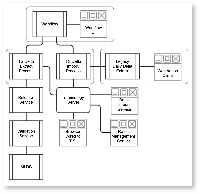 Blog stream
Monday 23 through Wednesday 25 February, 2015. The team hard at work... IMG_20150225_140955.jpg IMG_20150225_140945.jpg ...and thanks to our special guests from left, Brian Carlsen (WCI) , Jeremy Rogers (UKTC) and Ed Cheetham (UKTC) Details of the accomplishments of this meeting to follow.
This is an introduction/primer for: Acceptance Test Driven Development (ATDD) Behaviour Driven Development (BDD) Specification By Example (SBE) Gherkin specification syntax Cucumber automated testing Most of it is adapted (ie shamelesly paraphrased/cribbed!) from the books/sites/articles in the References #References list. If it looks scary or seems like wading through treacle,…