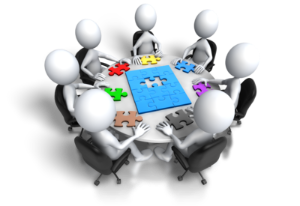 Meetings will be arranged, as required, to discuss use of SNOMED CT in FHIR.
Please use the following link to join these meetings from your computer, tablet or smartphone - https://snomed.zoom.us/my/snomedhl7.
If you need to use a phone to call in, the available phone numbers for various countries can be found at https://zoom.us/zoomconference. Please use meeting id 242-348-6949.
2016/2017
Meeting Schedule
Team Calendars
| | |
| --- | --- |
| defaultView | list |
| id | fdca2fef-3353-4e32-ac19-27c8803a12a6 |
Meeting pages     
Create from template
| | |
| --- | --- |
| templateName | 14581765 |
| templateId | 14581765 |
| title | @currentDate - @spaceKey Meeting |
| createButtonLabel | Create meeting note |
| buttonLabel | Create Meeting Page |
Children Display
| | |
| --- | --- |
| depth | 2 |
| showLabels | false |
| spaces | ELAG |
| showSpace | false |
| sort | title |
| reverse | true |
| first | 8 |
| cql | label = "meeting-agenda" and space = "ELAG" |
| labels | meeting-agenda |
Incomplete tasks from meetings
Task report
| | |
| --- | --- |
| spaces | FHIR |
| pageSize | 10 |
| labels | meeting-agenda |