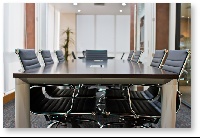 The Medical Procedures Project Group meetings generally take place by teleconference at 15:00 UTC on the first Thursday every month. Daylight Savings (Summer months in northern hemisphere) meeting time is 14:00 UTC.
Chair: Kin Wah Fung
Schedule
EDIT THE CALENDAR

Customize the different types of events you'd like to manage in this calendar.

#legIndex/#totalLegs

RESTRICT THE CALENDAR

Optionally, restrict who can view or add events to the team calendar.

#legIndex/#totalLegs

SHARE WITH YOUR TEAM

Grab the calendar's URL and email it to your team, or paste it on a page to embed the calendar.

#legIndex/#totalLegs

ADD AN EVENT

The calendar is ready to go! Click any day on the calendar to add an event or use the Add event button.

#legIndex/#totalLegs

SUBSCRIBE

Subscribe to calendars using your favorite calendar client.

#legIndex/#totalLegs
Face-to-Face Meetings
For more information about face-to-face meetings as it becomes available, please see https://www.snomed.org/news-and-events/events
---
Incomplete tasks from all meetings
Task report
Looking good, no incomplete tasks.