...
For general details on workflow, see Editing, Tracking, Workflow.
Workflow Diagram
GLIFFY NOT YET INSTALLED ON THIS CONFLUENCE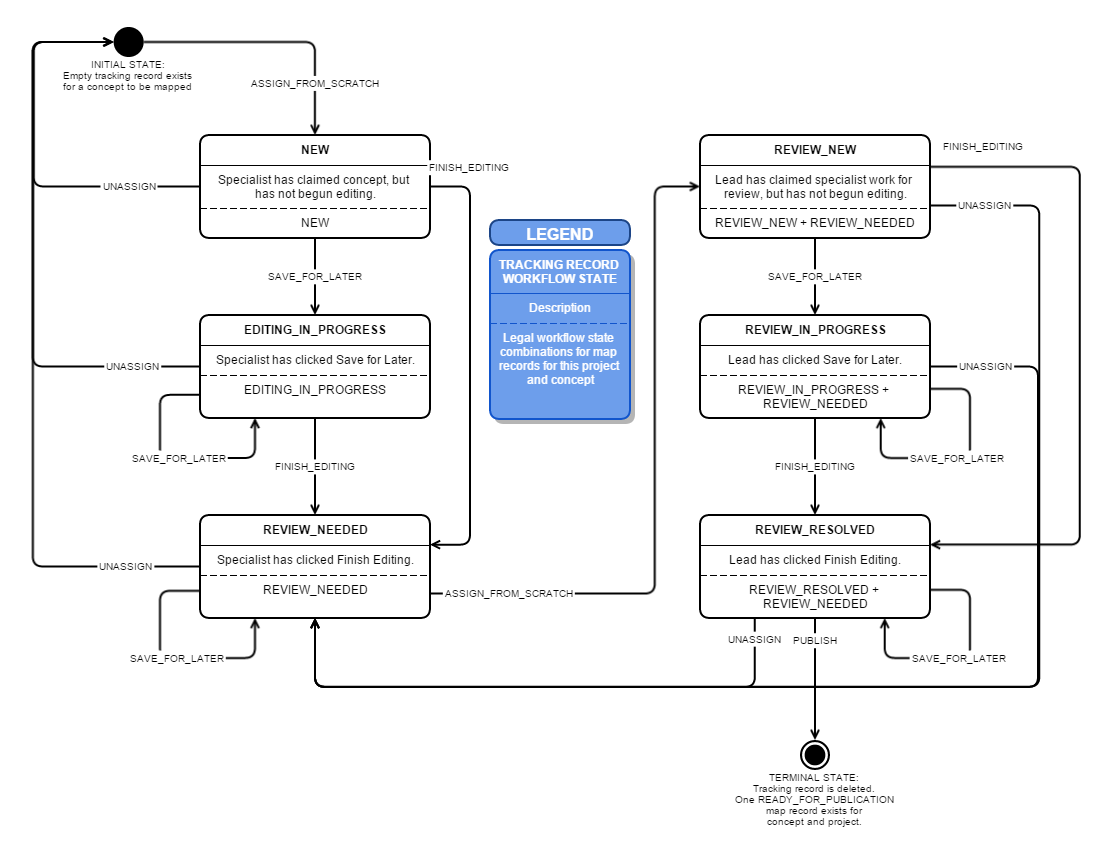 Image Added
(Click to enlarge.)
INITIAL STATE:
A tracking record for the concept to be mapped has been created by Compute Workflow.
No map records exist for this concept and project.
...