An attribute value reference set is a component reference set used to apply a tagged value to a SNOMED CT component. The pattern of the attribute value reference set is similar to that of the association reference set, despite the fact that the components referenced in the valueId attribute must be a subtype of the concept

, which include the concepts shown in

 and

.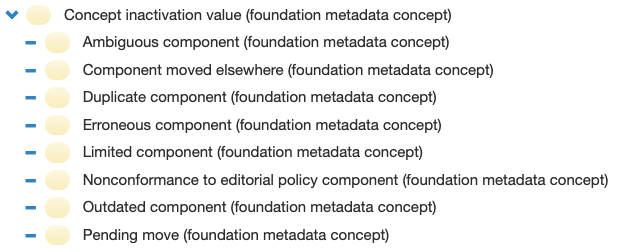 Concept Inactivation Values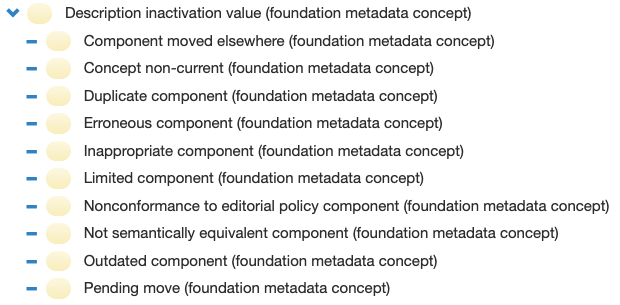 Description Inactivation Values
An

allows a value from a specified range to be associated with a component. This type of reference set can be use for a range of purposes where there is a requirement to provide additional information about particular concepts, descriptions or relationships. In the International Edition of SNOMED CT an

is for example used to indicate the reason why components have been inactivated.
Refset Specific Attributes
| Field | Data type | Purpose |
| --- | --- | --- |
| | | A reference to the SNOMED CT component being tagged with a value. |
| | | The tagged value applied to the referencedComponentId. A subtype of |