Skip to end of metadata
Go to start of metadata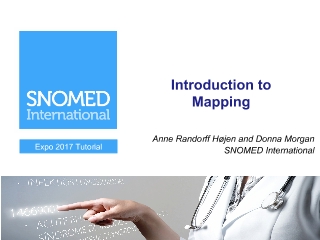 Presenters
Anne Højen and Donna Morgan
Audience
Clinicians, vendors, developers, project managers and standards implementers.
Abstract
Mapping between SNOMED CT and other classifications and code systems is important for a wide range of purposes, including migrating a system to use SNOMED CT, generating statistical reports, linking to clinical guidelines, and standardizing communications between systems. A map is an association between concepts or terms in one code system and concepts or terms in another code system that have the same (or similar) meaning. 
This tutorial provides an introduction to mapping to and from SNOMED CT. It will explain the purpose and use of maps, explore some basic principles of map development, and present the maps that are available as part of the SNOMED CT international release. The key features of SNOMED International's mapping tool, used to manage the map from SNOMED CT to ICD-10, will also be demonstrated.
Objectives
After attending this tutorial, the participant should be able to:
Describe the purpose of maps
Summarize the different types of maps
Describe basic mapping principles
List some examples of maps that are available as part of the SNOMED CT international release
Describe key features of the SNOMED International mapping tool
References