Skip to end of metadata
Go to start of metadata
Annotation type reference set | allows  text strings to be associated with components for any specified purpose. So, where the Association type reference set linked a SNOMED CT component to another SNOMED CT components, the Annotation type reference set allow a SNOMED CT component to be linked to a non-standardized string annotation.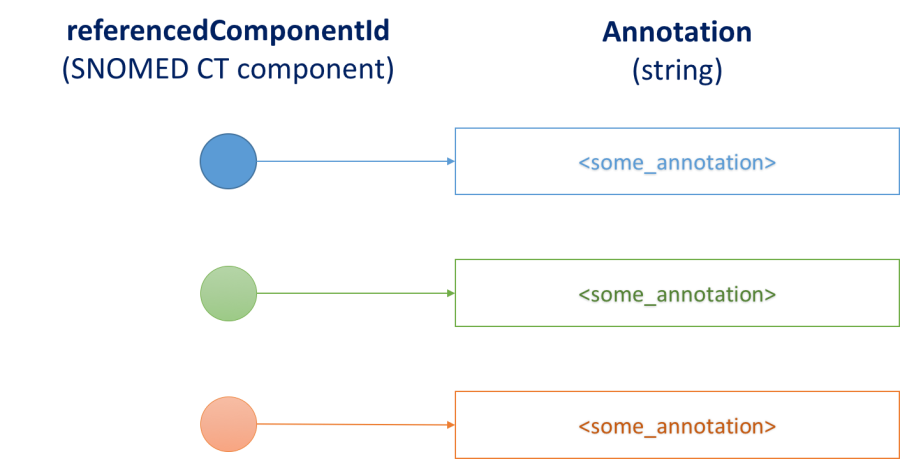 Reference Specific Attributes
Besides from the 4 identification and versioning attributes, the annotation reference set type has following attributes.
---
Feedback
Overview
Content Tools
Apps
Viewtracker