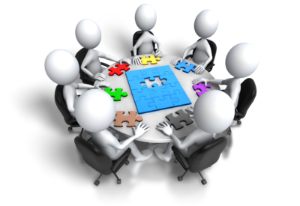 The SNOMED CT Languages Project Group meets by teleconference every second Wednesday at 20:00 UTC.
Teleconference Details
To log into SLPG teleconferences, please go to https://snomed.zoom.us/j/471420169?pwd=T1VOQjE4NmlXajA2MmhZVi9JNWFZZz09
If requested, please enter meeting password 764978
For more information on how to join Zoom meetings, please go to our ZOOM confluence page or visit http://snomed.org/zoom.
For technical issues please email techsupport@snomed.org. 
If you need to use a phone to call in, the available phone numbers for various countries can be found below:
Access Code: 

471-420-169

471420169
Expand
+1 408 638 0968 (US Toll) 
+1 646 558 8656 (US Toll) 
+61 (0) 2 8015 2088 (Australia Toll) 
+32 (0) 2 588 4188 (Belgium Toll) 
+1 647 558 0588 (Canada Toll) 
+56 41 256 0288 (Chile Toll) 
+420 2 2888 2388 (Czech Republic Toll) 
+45 89 88 37 88 (Denmark Toll) 
+372 880 1188 (Estonia Toll) 
+852 5808 6088 (Hong Kong Toll) 
+353 (0) 1 691 7488 (Ireland Toll) 
+972 (0) 3 978 6688 (Israel Toll) 
+370 5214 1488 (Lithuania Toll) 
+60 3 9212 1727 (Malaysia Toll) 
+356 2778 1288 (Malta Toll) 
+31 (0) 20 241 0288 (Netherlands Toll) 
+64 (0) 9 801 1188 (New Zealand Toll) 
+47 2396 0588 (Norway Toll) 
+48 22 307 3488 (Poland Toll) 
+351 308 804 188 (Portugal Toll) 
+65 3158 7288 (Singapore Toll) 
+421 233 056 888 (Slovakia Toll) 
+386 1888 8788 (Slovenia Toll) 
+34 91 198 0188 (Spain Toll) 
+46 (0) 8 4468 2488 (Sweden Toll) 
+41 (0) 31 528 0988 (Switzerland Toll) 
+44 (0) 20 3695 0088 (United Kingdom Toll) 
2016/2017 Meeting Schedule
Team Calendars
| | |
| --- | --- |
| defaultView | list |
| id | 69eea3a9-0685-4aaa-8d32-69bc21287146 |
---
Meeting pages     
Create from template
| | |
| --- | --- |
| templateName | 25493506 |
| templateId | 25493506 |
| title | @currentDate - @spaceKey Meeting |
| createButtonLabel | Create meeting note |
| buttonLabel | Create Meeting Page |
Children Display
| | |
| --- | --- |
| depth | 2 |
| showLabels | false |
| spaces | ELAG |
| showSpace | false |
| sort | title |
| reverse | true |
| first | 8 |
| cql | label = "meeting-agenda" and space = "ELAG" |
| labels | meeting-agenda |
Incomplete tasks from meetings
Task report
| | |
| --- | --- |
| spaces | SLPG |
| pageSize | 10 |
| labels | meeting-agenda |