Skip to end of metadata
Go to start of metadata
The speakers have been confirmed, a full program set and the social and tourism events confirmed. All that remains is attendance and participation by you, our dedicated international community. Malaysia is a truly multicultural setting for our 2019 Expo.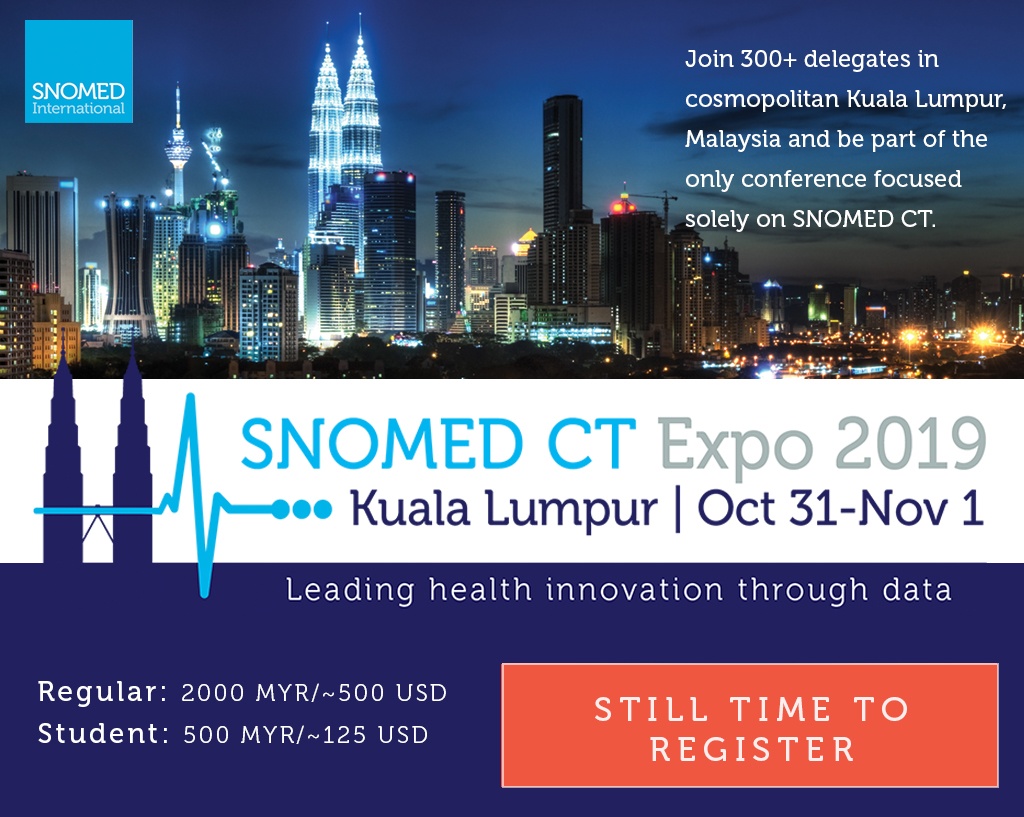 We are ~T-minus 2 months from this year's event in Kuala Lumpur, Malaysia and encourage you to review the program, register and book your accommodation at the conference hotel. Competitive rates inclusive of full American, Asian and Indian breakfast have been secured by SNOMED International.  


Reach out to events@snomed.org with questions or to request a 'Letter of Invitation' to support your travel visa process.